Our Value Proposition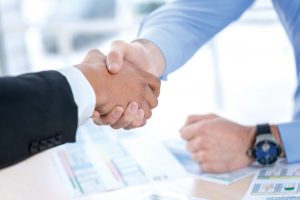 Innovative and strategic management strive to optimize their performance through cost reduction, revenue expansion and exceptional execution.
We strive to help our clients achieve their goals and objectives. We simplify the process to clearly understanding the current condition and what is required to achieve the end-game. All of this needs to be completed in a visible and measurable environment. By clearly defining the baseline and understanding the capabilities and constraints of the organization, a realistic and achievable plan can be developed and deployed that will attain the desired performance.
Our skill sets and deliverable are designed to drive performance based and accelerated impacts. CWE strives to provide our clients with factual information and implications so that they can make educated decisions.
IT COST OPTIMIZATION
The CWE has launched its IT Optimization Practice which aid clients in the development of network management strategies, long-range planning/road maps and implementation/action plans to drive the GlidePath to realize improvements, cost savings and profit enhancements surrounding their IT departments and infrastructure.
QUALITY PROGRAMS
The Quality Practice of the Collaborative Work Environment helps it clients to develop the structure, processes, systems and reporting protocols. Whether your needs are derived from costs, timing, re-work or satisfaction, the experience staff will help define the root causes and develop a custom remediation plan to achieve the desired results.The CWE provide clients with a strategy and process framework to look holistically at their operating costs, practices and efficiency.
We focus on optimization of personnel, assets and processes with measurable and verifiable service level and financial impacts.
We deploy a sustainable, process driven approach that becomes part of the business culture, not a fad.
Focus on Commercial, Industrial & Healthcare sectors
Successful Optimization Programs across the United States as well as globally.
PLATFORM DEPLOYMENTS
CWE's Platform Deployment Practice has a skilled group of application designers, integrators, coders, project managers and business process developer to facilitate the effective launch of support applications and systems. Our in-house staff as well as a talented group of support partners ensure that our clients have efficient implementations, aftercare and system integrations.
FINANCIAL MANAGEMENT
The Financial Optimization Practice focuses on cash management, capital management and administrative services to enhance profitability.  Our job is to help you achieve competitive advantage and efficiency through the deployment and integration of key financial systems and business software that best suit your specific needs. Your company relies on information supplied by accounting / finance teams to make critical decisions.
Sharpening the operations of those teams is our objective.
This optimization leads to quicker and more valuable information, driving better top-level decisions and measurable improvements in your company's performance.  Enhancing your company's debt structures can help eliminate unnecessary burdens on operational cash flow and help solidify the focus on current operations as well as sharpen your vision for the future.
The scope of services include:
Financial Platform Management
Accounts Receivable/Payable
Payroll
Financial Reporting
Coordination and Tax Management
Forecasting
Billing/Collections
Strategic Sourcing