CWE ONEVIEW BROCHURE
WHAT IS CWE OneView?
CWE OneView provides an integration and analytics platform to help organizations improve the visibility of their global property portfolio and facilities information through an efficient central portal. It has proved an invaluable tool to our clients who now benefit from strategic information from disparate data sources brought together, accessible and comparable in one location for the first time.
Written in Java, our product takes full advantage of the latest web-based technologies, enabling the development of a property solution which provides a range of operational and management services; from searchable libraries and content management through to strategic executive dashboards allowing facility and real estate professionals to connect with the C-suite.
Managers' consistently struggle keeping up with stats, KPI's, reports and risks
8 of 10 Executive's are unable to identify high risk project
Rework and lost documentation is negatively effecting our productivity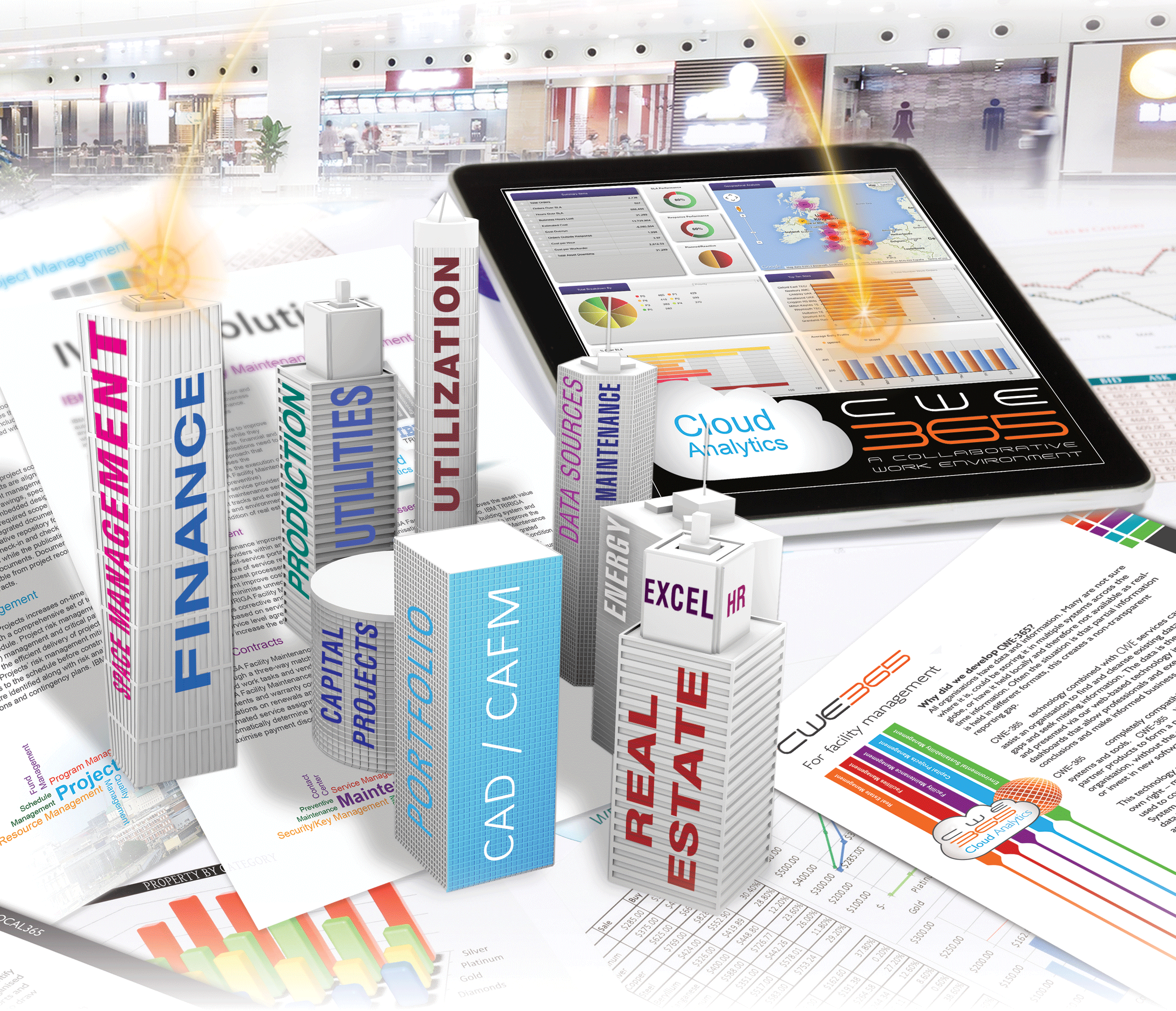 OneView aids our industrial and healthcare clients in the development of enterprise-wide management strategies, long-range planning & roadmaps and implementation & action plans to drive the "Glidepath".
OneView will seamlessly integrate with partner products to form a powerful single solution for any organization, without the need to purchase expensive licenses or invest in new software or training.  It is a productivity platform that unites all facets of your organization bringing together your employees, company data, contact information, sales pipelines and numerous other crucial elements.
CWE OneView is a framework for success.