Increase employee collaboration and productivity
A standard interface and administration portal around operational systems, teamwork and reporting
Teams are being forced to work virtually.
Without the right strategy this activity is fragmented across multiple systems and is commonly frustrating to navigate.
CWE analyzes existing collaboration tools, workflows and utilization to develop a preconfigured collaboration suite that enables teams and executives to make informed business decisions.
Tracks Enterprise Performance

Encourages Data-Driven Culture
An integrated reporting suite providing a scorecard for each department utilizing underlying data sources and systems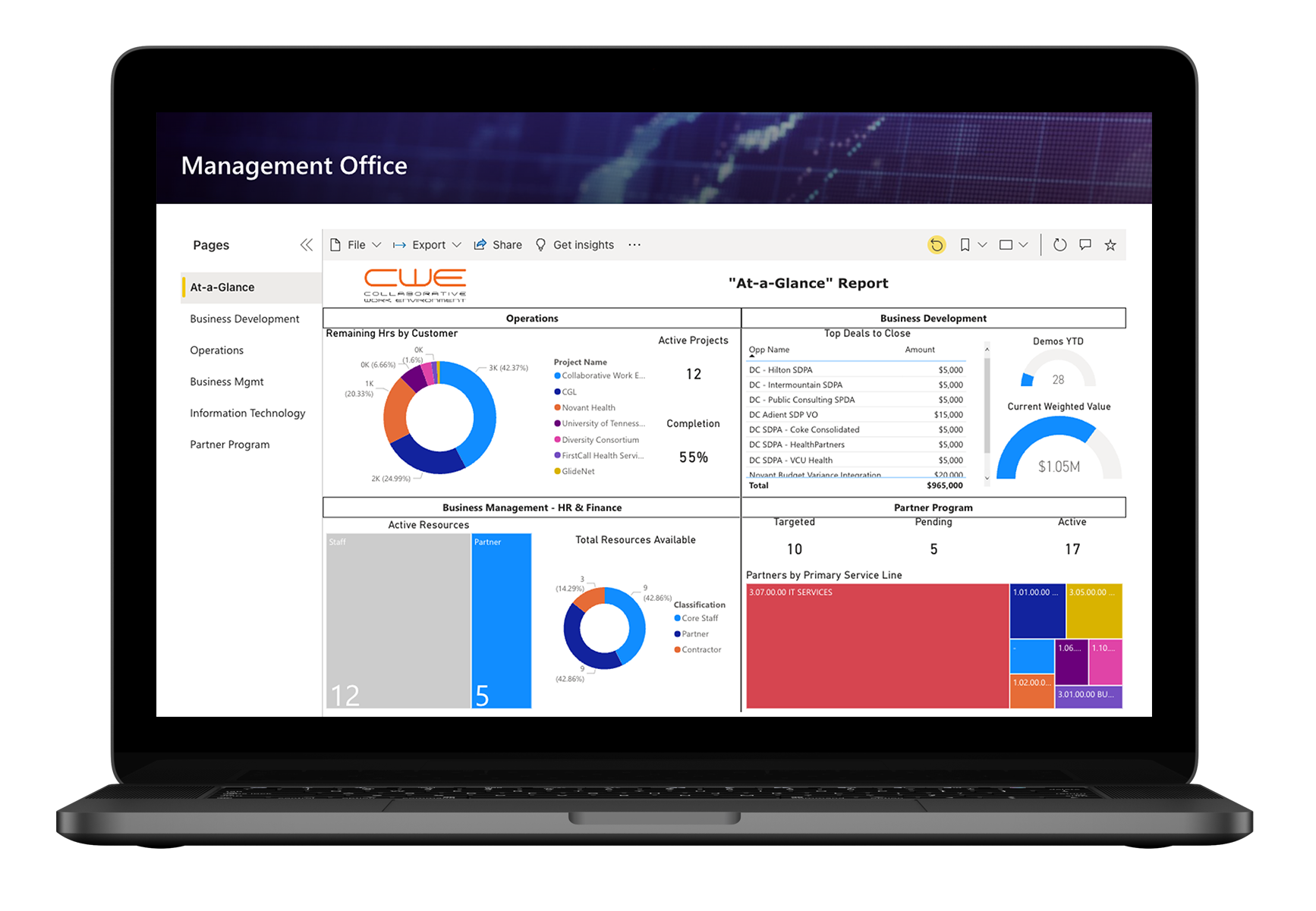 Sales and Marketing Automation
Direct integration to sales and marketing automation tools to increase productivity and improve business development reporting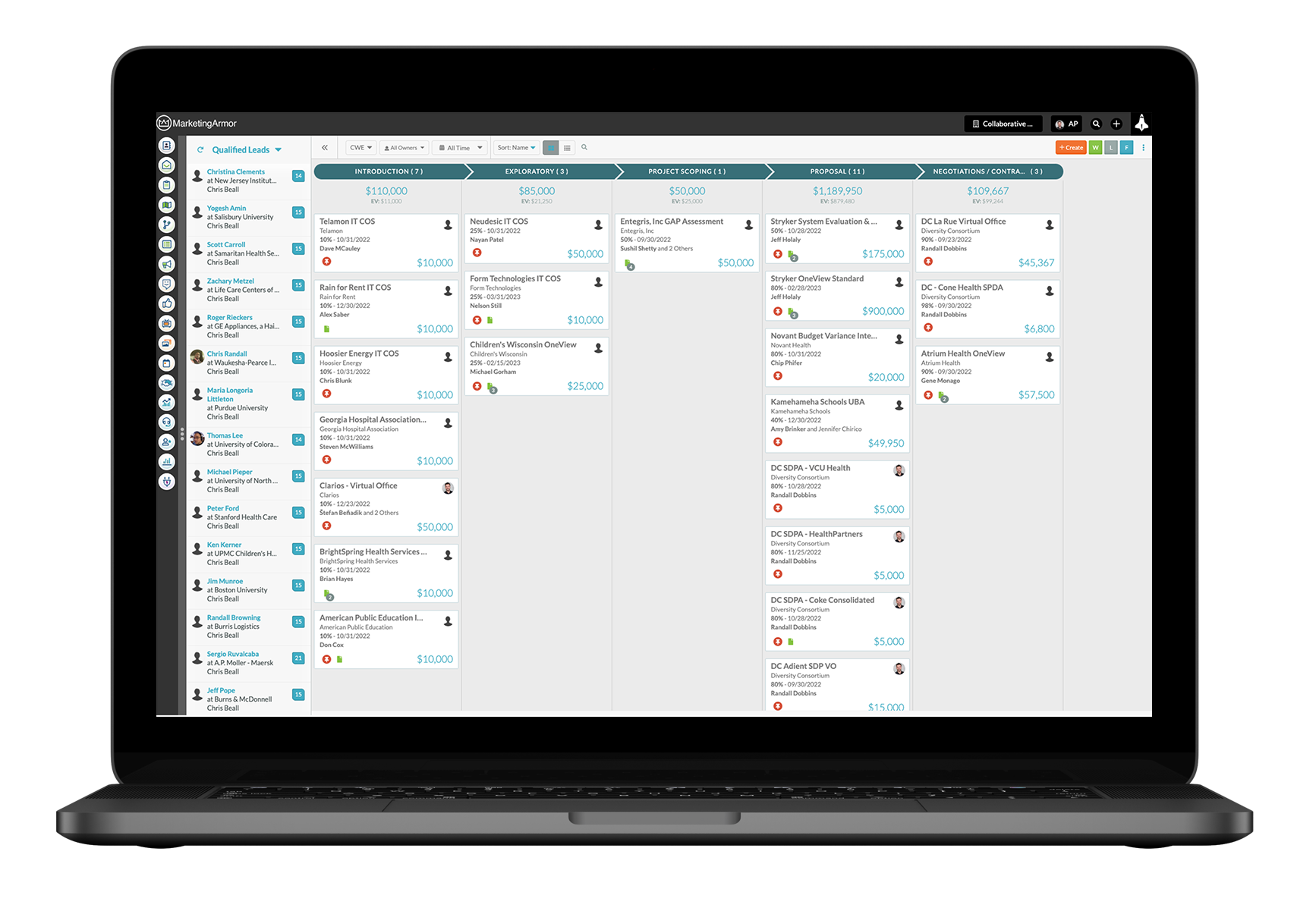 Third Party App Integration
Forms a centralized access portal to third party applications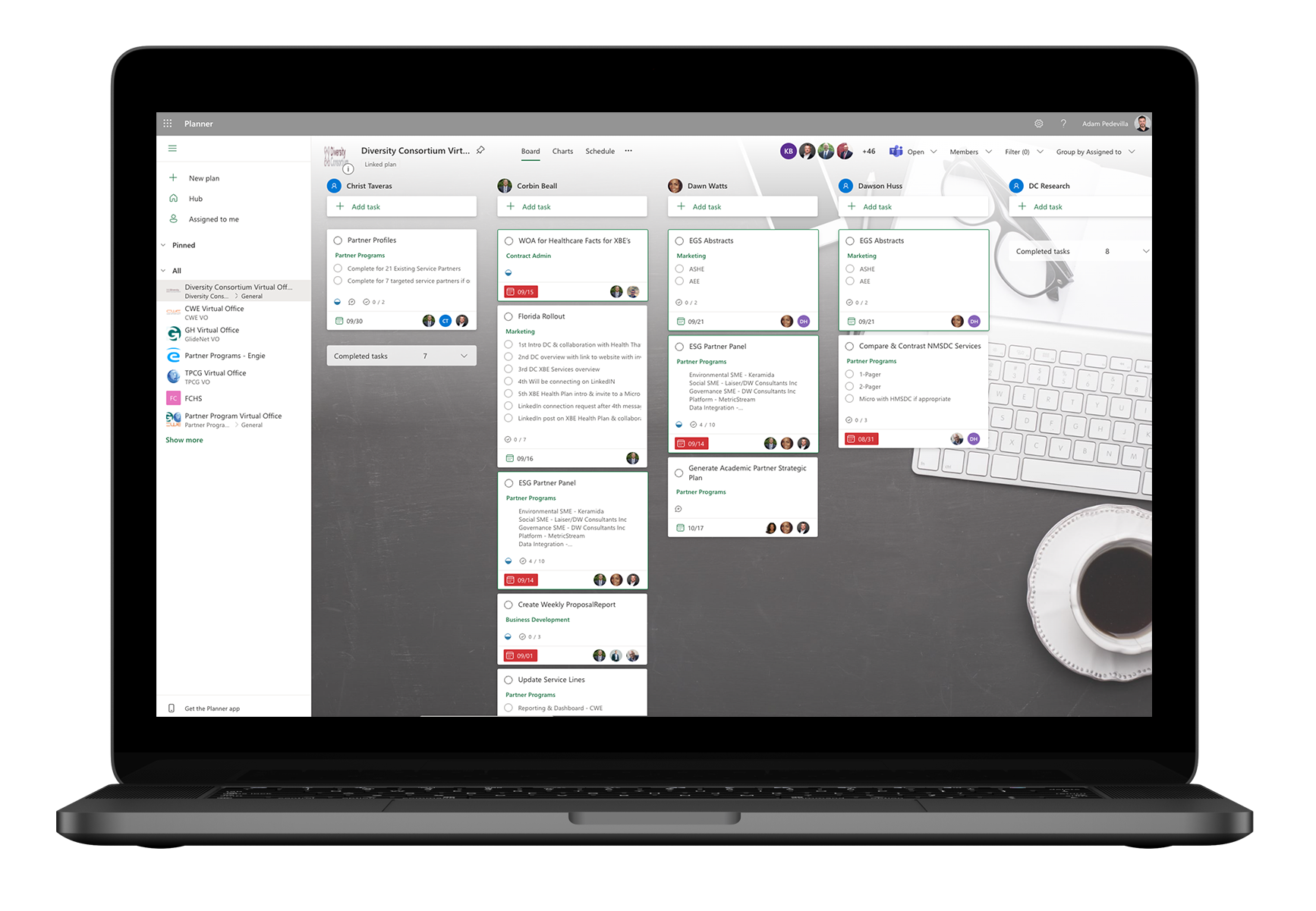 Direct procurement of 3000+ suppliers and technologies to support ongoing technology requirements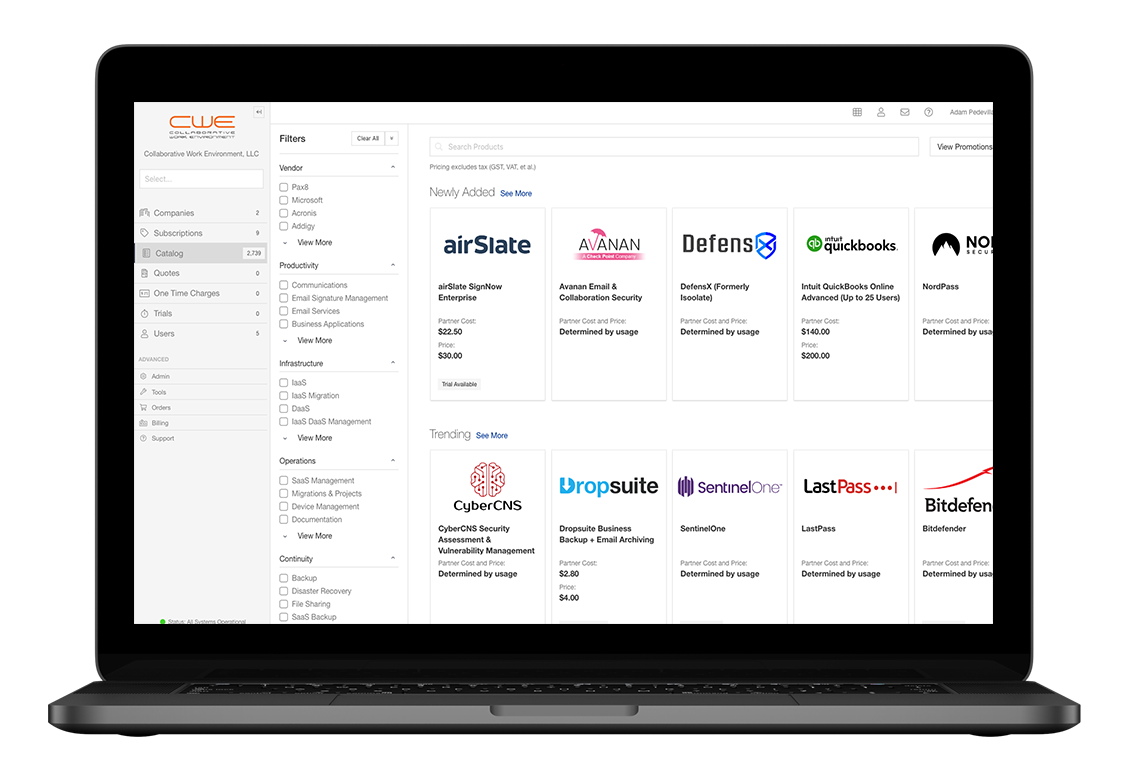 Be more productive almost anywhere

with real time collaboration
Work with people almost anywhere using cloud-based Office apps

Stay in touch with videoconferencing, chat, and calling as well as email with Microsoft Teams and Teams Essentials
Help protect your business information

with technology you can trust
Protect your email against spam, malware, and known threats with Exchange Online Protection

Safeguard user identities by enabling multi-factor authentication.

Control how your business information is accessed with security groups and custom permissions

Create password policies that require users to reset their passwords after a specified number of days
Optimize costs & management
with a single, secure solution for teamwork and collaboration
Replace standalone software with a single, fully-managed platform that includes Office apps and real-time collaboration and video conferencing

Start with a plan that's right for your business and add more capabilities simply and affordably as needed.
Pricing Across
Microsoft Productivity Products
Microsoft Teams
Essentials
Unlimited group meetings for up to 30 hours

Up to 300 participants per meeting


10 GB of cloud storage per user

Anytime phone and web support

Unlimited chat with coworkers and customers

File sharing, tasks, and polling

Data encryption for meetings, chats, calls, and files
Microsoft 365
Business Basic
Everything listed in Microsoft Teams Essentials, plus:
Team meeting recordings with transcripts

Web and mobile versions of office apps

Expanded cloud storage of 1TB per user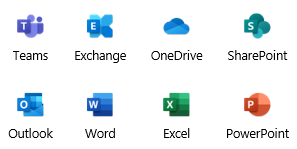 Microsoft 365
Business Standard
Everything listed in Microsoft 365 Business Basic, plus:
Desktop versions of Office apps with premium features

Attendee registration and reporting tool

Manage customer appointments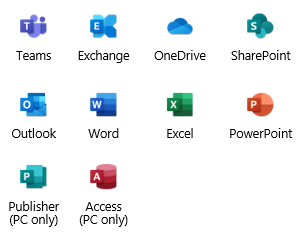 Microsoft 365
Business Premium

Everything listed in Microsoft 365 Business Standard, plus:
Secure, intelligent management with Endpoint Manager

Conditional Access enforces controls on access to apps in your environment from a central location

Access Azure Virtual Desktops on any device, from anywhere

Microsoft Defender for Office 365 safeguards your organization against malicious threats